Branding a New Business
Key steps to take early on so your business thrives
Most small business startups have the exact same story if you ask the truly honest entrepreneurs out there. We all woke up one morning, tired of the crap we'd been dealing with at our day jobs for the last ten years and decided it was time to take our lives into our own hands. We were going to do it! We were going to start our own business. And so we slapped down our letters of resignation, walked past all of our co-workers with high-fives flowing freely, so many high fives, kicked the front door open with gusto, hopped in our suped up 1976 Chevelle SS conveniently parked out front, and burned rubber out of that piece like a rockstar with 80's power ballads blasting from the heavens.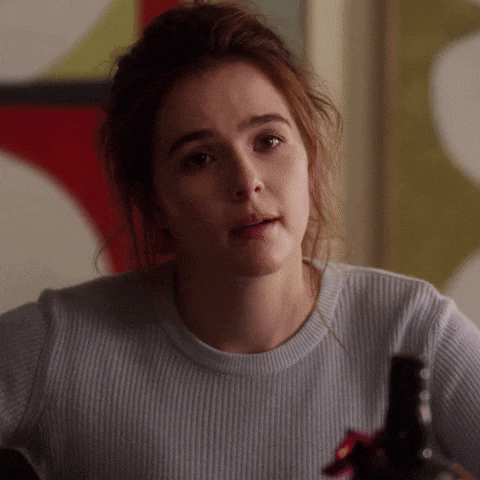 What? That wasn't like your story at all? Well, I guess since I'm supposed to be one of those truly honest entrepreneurs, I'll tell you how mine really went. My full time job situation was going nowhere. My wife and I had just welcomed our daughter, our second child, into the world. And after 3 years of feeling miserable while growing someone else's business I had enough. I put in my notice, walked outside, nearly threw up all over the parking lot, called my wife to tell her the GREAT (terrible) news, and then realized I had absolutely no clue what I was doing. And so started day 1 of my journey.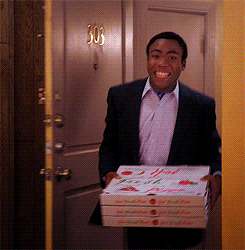 Fast forward to day two thousand and seven and I've built a successful design business that has helped hundreds of other small businesses develop their brand, giving them every opportunity to succeed in a market that frequently chews up new businesses and spits them out within the first year. I employ a team of five amazing people, we've got a great office space located in Downtown Fredericksburg, my wife and I had another kid for some reason, and I get to do what I love every day. How did I do it? How did I hit the ground running and stay alive through economic downturns, pandemics, and Tom Brady CONSTANTLY winning at everything? It was definitely a ton of hard work, late nights, blood, sweat, tears, other cliches, and pure drive. But there were a few things I did early on to solidify my brand and set us miles apart from our competitors. And today, I'm going to tell you all about some of those very important early decisions.
1 Hire a professional to design your logo
Things like business cards, brochures, and a website are extremely important to get right. But unless you have a great logo to start with, these might be a casualty of corrections sooner rather than later. Luckily, I happen to be that professional so this was easy for me. I know sometimes it may seem like it's not in the budget to get all of that done right away but you're guaranteed to lose more money then you would spend just based on that pesky human behavior of judging a book by it's cover. The reality is that you'll probably get friends and family that suggest you, but that only goes so far. When a lead is presented with your business compared to a more established business that's well branded, a consumer with no real certainty of your skills will almost always hire the other guy. It's just the way our brains work. I even wrote an article about it a while back.
Here's an experiment I put together in that article. Which of these businesses would you hire based only on their logo
Real lefty wasn't it? If you're a startup and need a great solution that fits your budget, you should checkout our Startup Package. Some key elements for a good logo to keep in mind are:
Simple recognizability is key. 
Often business owners want their logo to include a ton of elements and hidden elements. That's fine, but realistically the strongest logos are simple and can be drawn by hand by almost anyone from memory. Think of Nike, McDonalds, Apple, Amazon. Those icons are instantly recognizable and can be drawn quickly by most people. That isn't to say that anyone can design a logo, but a good logo designer can create one that anyone can remember.
Structure and strength are lasting elements. 
A logo should project strength, steadfastness, stability. It presents that same feeling to your business as well. Now there are certainly ways of creating an organic shape or soft edge logo while still project stability. That's just difficult to achieve without the help of a professional designer with years of experience. A good logo designer needs to understand smart design, and be somewhat of a business consultant as well. They should understand how the structure of a logo will last over the years and through varying structures. I talk about that a little more here.
Appeal to your target audience. 
So many times I've come across a logo client that is really passionate about their business. Of course they are! It would be strange if they were just "meh" about their business. Sometimes though, that passion can make the logo design process murky. Some designers will just cave and do whatever the client wants. I know "the customer is always right" but in this case your designer has to find a balance between taking your ideas and applying them in a realistic way to the project. You're relying on the professional to guide you through this process in the best interest of your equity. The logo should be representative of the founder's personality if they're the face of the business from a PR perspective. But realistically, you're already sold on your product, your logo needs to attract new customers and so it should really be designed to appeal to that audience.
Be versatile in an ever changing world.
There are always cool trends for logo designs. And it's easy to want to create a logo that looks like all the other ones you've seen on Pinterest. But just remember, trends come and go, but strong logos last for like…a really long time. Not too many people are walking around in those big stupid jeans anymore. Don't be big stupid jeans. It's ok to utilize some trendy elements like colors and font, but the icon needs to be versatile enough to be applied to any possible scenario that comes up. Your logo should be able to last through generational gaps with only small tweaks or refreshes every 5 years or so. A good logo design needs to work as a one color logo first. That's why we always design in just black to start out projects.
2 Build an audience so your business thrives
In today's market businesses are flooding social media channels and being all up in your face ALL THE TIME with their 4 minute abs workout plan, or banana stand investment schemes. They bombard you constantly with their products, discounts, sales, and sometimes even guilt. They're all completely wrong. When I first started running my design shop I tried this. I couldn't figure out why nobody wanted my sweet designs just all the time. It wasn't until I approached my strategy with some empathy for my audience that I realized, I didn't want to buy sweet stuff from pushy people on Facebook either. So I completely changed my direction to a position of just telling my story, educating people with my experiences throughout my career, and giving them value through information. Just like I'm doing RIGHT THIS VERY MINUTE for you! Why? You ask. Well, as it turns out when you walk the walk instead of just talking the talk you're more likely to be looked at as a professional. Show people that you know your stuff they will feel more comfortable giving you money for said stuff. Simple isn't it? When you write blog posts, create videos, and just generally make strong content that spotlights why you're the right choice, you can use that content to push out on the perfect platforms to reach your audience. I'll give you a couple of examples from different industries and where this content should exist.
Help people improve their own home
If you own a remodeling business, you want to be hired to build new kitchens, create stunning outdoor living spaces, and put together master baths that stun your customers. You don't want to come hang a mirror, or install a toilet. So have one of your workers record videos of helpful tips for the DIY homeowner that empowers them to work on their home. It's going to create a great sense of pride for that person who's probably going to tell all their friends about how they put a whole new toilet in all by themselves with just a little bit of help from this amazing video they saw on your website. Now you've got a group of neighbors checking out your website and maybe they'll notice the new bathroom remodel photos you just posted and hire you for their next project! You should be recording these videos and housing them on your business youtube page. You can use the link from YouTube to place the videos in blog posts on your website which can list materials your viewer might need and where to buy them! You can also post the videos directly to your Facebook business page which is better than just sharing the link from YouTube. They're competing platforms and so you'll want to post individually to maximize your reach!
Inspire healthy living in order to inspire membership
If you're a health and wellness coach or a personal trainer, there's nothing better than living your best fit life live and on social media. Give people ideas for meal prepping, easy exercises that busy parents can do, quick yoga stretches to start the day. Again, people love feeling like they're taking care of themselves and love sharing it on social media even more. They'll be so proud of their #fitlife that there's a good chance they're going to return to your website to see if there's more healthy goodness hanging out in there. This is an amazing opportunity to create a call to action on your website and each recipe blog post to sign-up for your monthly subscription service. You can sell them on getting new tips, recipes, and workouts directly in their inbox every week. Maybe you set up a text feature that will send an inspirational quote every morning. You should be listing your recipes or workout notes in Pinterest for business which is surprisingly more robust then even Twitter at this point. Don't sleep on this platform for men or women, everybody loves it when you pin it to win it. You could also sign up for Mailchimp email marketing as a way to push out new products or membership programs to your current audience. If you need help with that, we've got you covered!
3 Teamwork makes the dream work with Network Marketing
The biggest challenge small business owners face is time. They say we all have the same 24 hours in a day, but when 17 of them are packed with panic sweating and stress eating it's difficult to find time to get things done. One major time suck for a new business owner is all of the networking events and business pro groups that are out there. At one point, early on in my journey, I realized I was going to 8-10 business networking meetings a week. And you know what I was getting from that same group of 15 people I saw at every one of them? Well let's just say I wasn't keeping the lights on. I was burning myself out trying to commit to every group just in case some magical unicorn client happened to be at the old Panera next to where the old Denny's used to be on Tuesday mornings at 9am. I had BIZFOMO and it was completely ridiculous. There's nothing less productive than a business owner pretending to be overly productive. That #grindlife looks good on the gram but terrible in the books my friend. Now don't get me wrong, network marketing is incredibly important and valuable to a new business, but please choose wisely. Remember, those groups want YOU to join them. Visit a few and way out your pros and cons for each group. Realistically, if it's a free group with no structure, it probably won't pan out well for you beyond just a social hour. I don't know about you, but I've got lots of friends. The problem with free networking groups is that nobody has any skin in the game. And if people don't show up, how are they going to network? You want a group that is seat exclusive, meaning no competitors can join and go up against you if you hold that seat. You want a group that takes membership and attendance seriously. If you're putting in the time to show up, so should others. I have joined, attended, and left quite a few groups over the last 5 years. But the one that has stuck for me is my BNI group that I've been in for 4 years. I'm currently the Vice President of my chapter and happily make the time every Thursday morning to attend meetings. It was an awesome opportunity for me to show my quality of work to a group of professionals early on. Once they were confident in my abilities and professionalism they easily connected me with their network of other professionals that could use my services. I did the same with them of course. This model is amazing to me because it creates mutual accountability that you'll do a good job for that network partner's friend or family member. When you have a warm lead from a trusted colleague you're 85% more likely to close the deal. Sure, there may be fewer leads in this model, but I'm good with that. I'd much rather spend less time closing solid deals then more time chasing maybes.
4 Display a culture of accountability and trust
There's nothing more frustrating then dealing with a bad consumer experience. And when you're a small business, even just one of them can spell disaster. It's important that new customers know that you are a true professional, and that you are here to protect their investment and provide a great experience for them. They're often forgoing a big name company to try their luck with the "little guy". It's pretty obvious that you should always do a good job for your customers, but when I say create a culture of accountability what I mean is take advantage of customers who are happy by asking them to leave you solid google reviews or suggest you on Facebook and tag your business. Customer testimonials provide a tremendous amount of brand trust for possible new customers. You can even use each testimonial as a piece of content and post key phrases as a way to boost some interest in your brand. Brand trust is an incredibly powerful tool to use early on when building your core business. Getting a large amount of 5 star reviews on Google is almost like small business gold. Google wants their customers to find the very best when using their search engine. Great reviews and good content is an easy way to pull ahead in your pool of competitors. Now you never want to offer a gift in exchange for a good review, but you can certainly ask a client to leave their positive remarks as a review and in turn you would love to treat them to a coffee. We had a client once that just kept $5 coffee shop gift cards in his truck. Whenever a customer said "oh I'm so happy" he would ask them to fill out a Google review on their phone right there and he would thank them with delicious free coffee!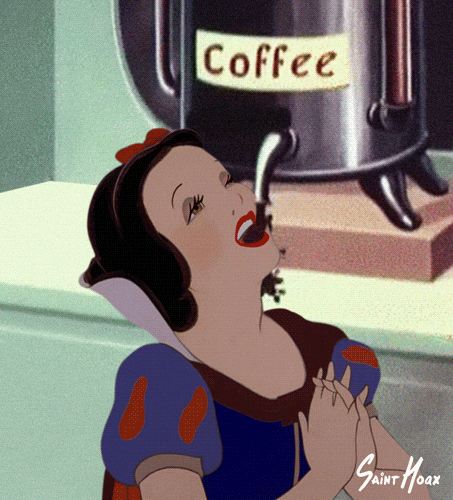 Well folks, that's my time. I hope you've enjoyed my stories, learned something from my experience, and improved your planning for your new business. If you ever need help with anything like logos, websites, or marketing don't hesitate to reach out!