Consistency in Your Brand
Why it's important to stay consistent in front of your target customers.
Author: LeAnna Lankford
What is Brand Consistency?
Have you ever looked at an advertisement and instinctively known what company it was? The logo only confirmed what you already suspected. You begin to wonder, "How did I do that, was I tricked?" Well in a way, yes! It's called brand consistency. This kind of design strategy can take your business to a higher level of marketing.
Let's take Old Navy for example. Most of their ads have a set design style that follows the same rules. Each one may seem completely different regarding the layout or font, but there are strong elements that remain the same regardless of the season.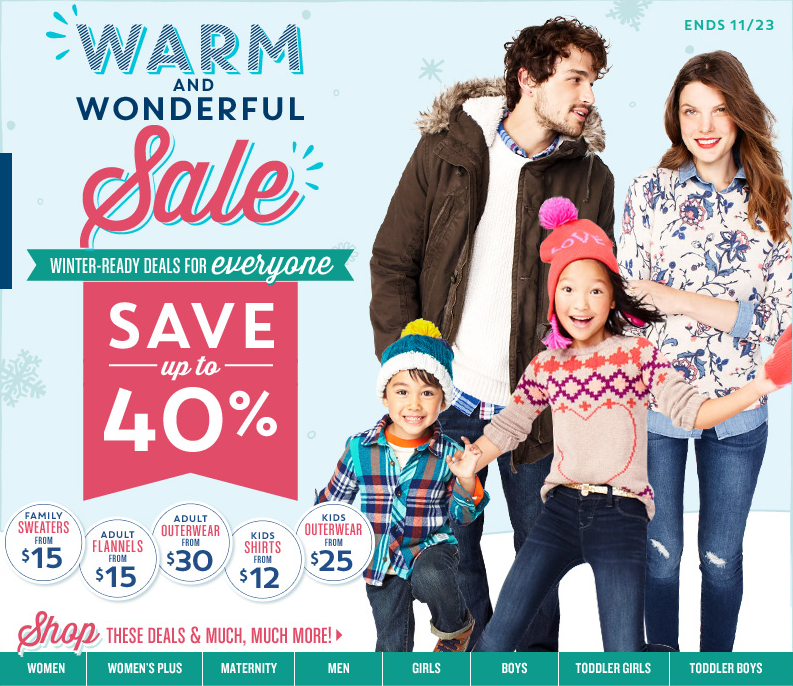 Without even seeing their style guide you can tell blue/green is a leading color. A large amount of their ads displays repetitive themes by the constant use of cool and warm colors. Most of the fonts used encompasses a playful tone, which is more than likely used due to their target audience. Furthermore, the large use of slanted graphics and mixed fonts creates an energetic movement. This technique expresses a vibrant and young message versus what you would notice in a Chanel ad. When creating your brand these are some design elements to think about.
Developing a strong guide and staying consistent will help connect your audience to your brand. You're no longer selling something, but creating an experience between the consumer and your company. Overall, it makes your brand appear dependable and stable leading to stronger bonds and attracting new customers.
If you have any questions or are ready to start your project, please reach out!